ABOUT COACH JROB
John Robinson,
BA, CSCS, CF-Level 1 & 2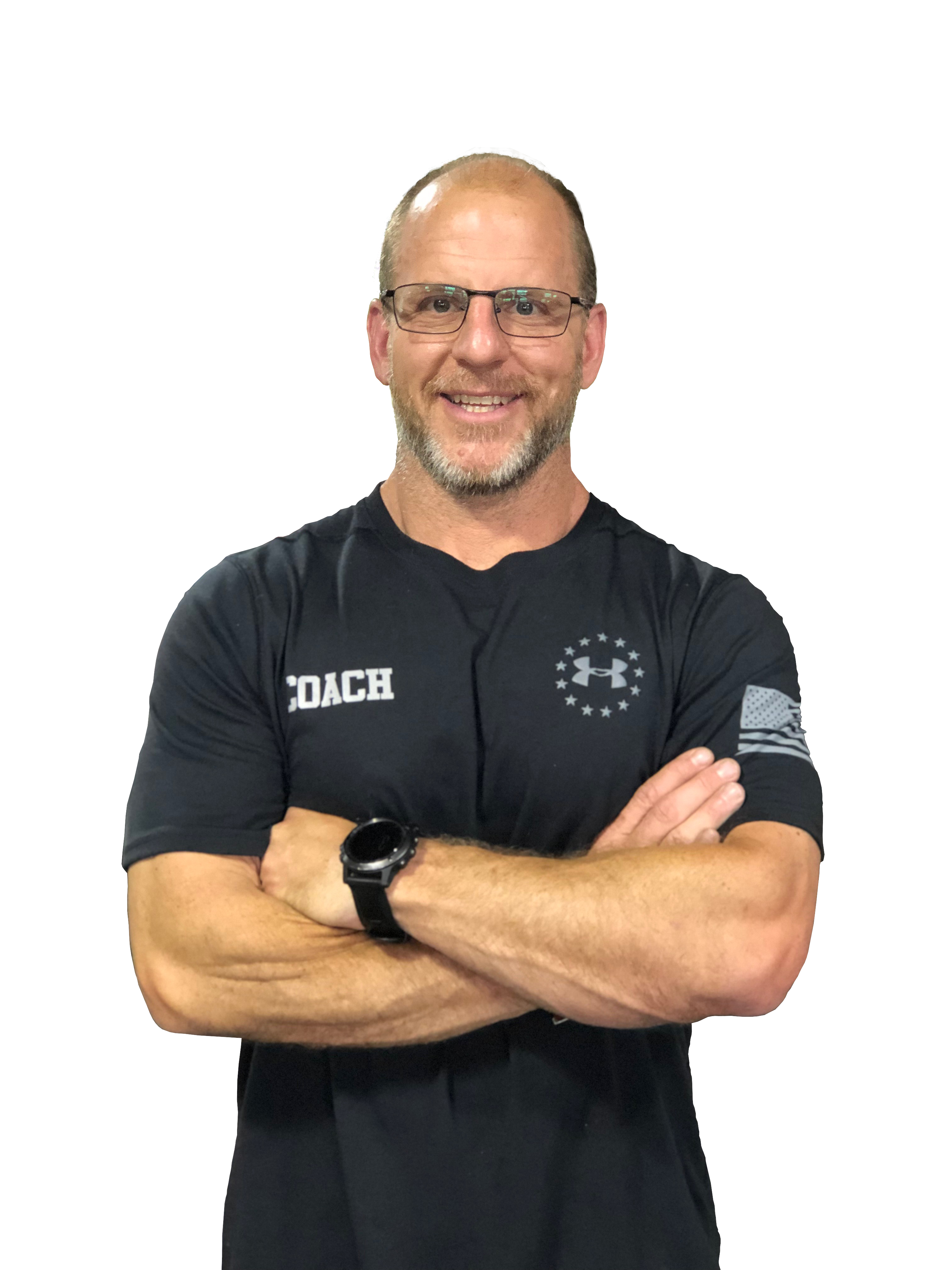 John Robinson, BA, CSCS, CF-Level 1 & 2, is a nationally recognized strength, speed and conditioning coach, personal trainer, nutritional coach, certified SEALFIT coach, leadership and motivational speaker. He inspires and leads individuals and teams to be top performers in business, sports, and the game of life. He is the founder of JRobs Sports and Fitness, Crossfit 287, and Forging Leaders Performance Academy.
With his wife, Jenn, he owns a world-class facility that provides Nutritional Coaching, Personal Training, Crossfit, Yoga, and Sports Performance Training. John earned his Bachelors of Science degree from Texas Tech University where he lettered three years as a Red Raider linebacker. After graduating in 1998, he was hired by the athletic department to join their strength and conditioning staff. His position entailed the design, implementation and day to day guidance and leadership of training Division I athletes. His primary responsibility were the athletes in the football program, the men's and women's basketball programs and the volleyball athletes.
In 2000, John was hired by Wise Regional Health Systems in North Texas to design, create, and manage their strength and conditioning, and fitness facility in Decatur, Texas. During that time he created, mentored, and successfully inspired a cultural change; to see health and fitness as a way to live life to the fullest. His leadership and mentoring has led his clients and previous employees to be top performers in their chosen careers. He has current and previous clients affecting positive change as business owners, executives, head-coaches, and professors.
In 2006, John embarked on his personal vision of wellness, bringing health and fitness as a way of life, to his own facility. Spreading his entrepreneurial wings, with his wife Jennifer Robinson, they co-founded, JROBS PERFORMANCE TRAINING, a private personal training studio. In December 2013, they expanded the studio and fulfilled a life long dream, developing a full service 20,000 square foot fitness and performance training facility. His passion for motivating and inspiring people has driven him to over 25,000 hours of hands on experience training elite athletes, cancer survivors, veterans, and weekend warriors. John currently leads an elite team of ten coaches and trainers inspiring, impacting, and transforming lives everyday.
In 2016, John joined Coach Mark Devine, founder of SEALFIT and Unbeatable Mind Academy to lead, coach, and serve alongside an elite group of Navy Seals and civilian coaches forging leaders through a program that teaches honor, integrity, leadership, mental toughness, and most importantly; teamwork.
John's passion for Christ and student athletes has led him to FCA, Fellowship of Christian Athletes. He currently serves as the North West Board Chairman for the Fellowship of Christian Athletes. John serves in his community, local schools, and business advocating the positive benefits of leadership, fitness, and healthy lifestyles.
John's desire for fitness, personal growth, and competition has driven him over the years to run multiple marathons, century cycle rides, ultra runs, crossfit competitions, and Kokoro, a 50 hour B.U.D.S. like crucible experience. It is his passion for family, life, and people that continue to push him towards the discipline of greatness and excellence.